Lynette Culver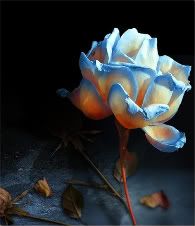 Height and Weight When Disappeared:
5'2"-5'3"; 110 lbs.
Distinguishing Characteristics:
White female. long, light brown hair; blue eyes. Looked older than her age.
Marks, Scars:
Mole on lower left cheek.

Lynette Culver left Alameda Junior High School on her lunch break, and was last seen boarding a bus at Hawthone Junior High School. She was seen boarding the bus by the bus driver and several of her friends on the afternoon of May 6, 1975. She was never seen again.

Lynette Culver is a confirmed victim of serial killer Ted Bundy. He admitted to her homicide right before he was executed in 1989. He made his claims to Robert D. Keppel, Ph.D., one of the investigators of unsolved crimes believed to be connected to Bundy. Bundy claimed he abducted Culver and took her to a room at a motel, where he raped her and drowned her in the bathtub. He said he dumped her body in a river. Bundy is a suspect in many disappearances of many other young women. The women continue to be listed as missing persons. Their remains have never been recovered.